Ecuador
---
This policy brief emerges from a process of analysis of the status and quality of the public policies on climate change and development in ten Latin American countries: Argentina, Brazil, Chile, Peru, Bolivia, Ecuador, Uruguay, Colombia, El Salvador and Paraguay. It suggests that policies generated should have quality in the design, be implemented effectively, and guarantee institutional strengthening, greater awareness through social communication, and political and social support, for achieving its goals. It observes that combing integrated climate policies to sectoral and macroeconomic policies from each country is necessary. This will help to prioritize the climate agenda and include a comprehensive global and regional approach. It also emphasizes the importance of working collaboratively between public and private institutions with a multilevel approach. These recommendations look to promote the legitimacy, sustainability and real impact of policies.
This report analyses the present status of public policies on climate change and development in Latin America focusing on the agricultural, livestock and forestry sectors. As a result of a comparative analysis of 10 national reports conducted in Argentina, Bolivia, Brazil, Ecuador, El Salvador, Chile, Colombia, Paraguay, Peru, and Uruguay; the Regional Report identifies and analyzes specific patterns and common characteristics from agendas and climate policies of the 10 countries related to their level of implementation, the institutional strength of organizations responsible for their implementation, integration with  development policies, public participation and political support. This is the English translation of the following report published originally in Spanish.
By Guy Edwards and Susanna Mage
Regardless of one's position on el Comandante Hugo Chávez, the death of the Venezuelan president opens the door for a policy debate on a critical issue for Venezuela and the world's security: climate change. As the 2015 deadline to create a new global treaty on climate change approaches, the question for the oil-rich country looms: will Venezuela be a key architect of an ambitious and equitable deal, or will it sabotage progress?
Yesterday, I spoke at an Anglo-Ecuadorian Society event at the Casa Ecuatoriana in London on Latin America and climate change. Latin America is a key battleground and laboratory for confronting climate change and decisions taken in Latin American capitals and by their negotiators at the UN climate change talks could have major implications for the UN climate regime and the region's development options this century. Here are a few extracts from the talk.
By Guy Edwards and Susanna Mage*
In an op-ed in The New York Times, Anita Isaacs suggests that Ecuador's decision to grant WikiLeak's founder, Julian Assange, asylum has little to do with UK-Ecuadorian relations or human rights. Ms. Isaacs argues that Ecuador's President, Rafael Correa, is trying to bolster domestic support in the run up to a presidential election, antagonize the U.S., and position himself as a potential contender for the leadership of Latin America's Left, given the declining health of Venezuelan President, Hugo Chávez.
By Emily Kirkland*
The word "paramo" comes from the Spanish word for "desolate territory". These high-altitude wetlands act like sponges, soaking up precipitation during the rainy season and releasing it slowly over time. Rivers originating in the paramos provide water for cities and for large-scale irrigation projects. The IUCN has estimated that 100 million people in Peru, Ecuador, Colombia and Venezuela ultimately depend on water from the paramos. Quito receives 85% of its water from paramos, while Bogota receives 95%.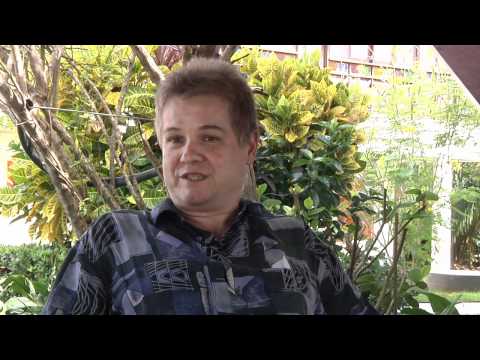 Credit: Bonil
More information click here.
By Guy Edwards and Taryn Martinez*

On the 21st November the World's Mayors Summit on Climate took place in Mexico City where city leaders highlighted the progressive role played by urban centres on climate change in the face of sloth-like progress by national governments. Pioneering schemes in a number of Latin American cities illustrates how cities can be an ideal avenue to push low carbon development in the region.
In this interview with one of Latin America's sustainable development heavy-weights, we discuss the prospects for the Cancun climate change talks and the involvement of Latin American countries, climate debt, the role of civil society and Ecuadorian climate politics.
Yolanda Kakabadse is the current president of the WWF and the Latin America Network Director for the Climate and Development Knowledge Network. Previously the Minister of Environment in Ecuador, Yolanda also set-up the Quito-based Fundación Futuro Latinoamericano (FFLA). Yolanda has been granted numerous awards including by the UN for her contribution to the environment and development in Latin America.

1. Do you feel optimistic that Latin American countries can work together to push for an international agreement in Cancun this December?
Hopefully, Cancun is going to be different to Copenhagen. The best scenario is that it does not become a moment for negotiations but rather an opportunity to become a platform for dialogue. Dialogue should focus on where there is agreement and understanding.
This could help countries agree what they can negotiate later on and establish what is disturbing the negotiations and therefore what should be clarified. There is currently so much division between blocks that going into Cancun to negotiate could prove to be more divisive. Further confrontation should be avoided to maintain faith in the UN process.