Venezuela
---
By Guy Edwards and Susanna Mage
Regardless of one's position on el Comandante Hugo Chávez, the death of the Venezuelan president opens the door for a policy debate on a critical issue for Venezuela and the world's security: climate change. As the 2015 deadline to create a new global treaty on climate change approaches, the question for the oil-rich country looms: will Venezuela be a key architect of an ambitious and equitable deal, or will it sabotage progress?
Next year a Latin American and the Caribbean country will host the annual UN climate change negotiations or 'COP20' of the UN Framework Convention on Climate Change (UNFCCC). Rumours are circulating that Peru and Venezuela are interested in hosting COP20. As the 2015 deadline to create a new global climate change treaty looms closer, Peru appears to be the stronger candidate.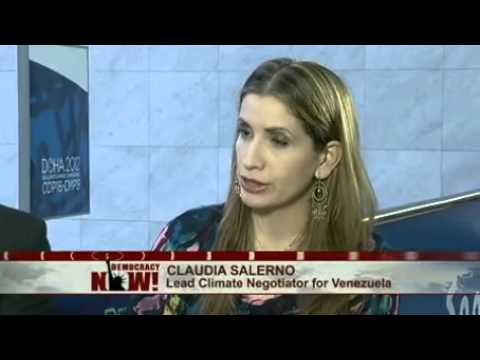 By Guy Edwards and Susanna Mage*
In an op-ed in The New York Times, Anita Isaacs suggests that Ecuador's decision to grant WikiLeak's founder, Julian Assange, asylum has little to do with UK-Ecuadorian relations or human rights. Ms. Isaacs argues that Ecuador's President, Rafael Correa, is trying to bolster domestic support in the run up to a presidential election, antagonize the U.S., and position himself as a potential contender for the leadership of Latin America's Left, given the declining health of Venezuelan President, Hugo Chávez.
Coordination is weak between public policies on climate change and development planning in Latin America, said Manuel Rodríguez-Becerra, ex Minister of Environment of Colombia, during the Latin American Platform on Climate (LAPC) side event at the Río+20 Conference.
The COP17 was a watershed moment for Latin American civil society participation in the UNFCCC negotiations. Civil society organizations (CSOs) actively engaged with governments at the talks and, in turn, governments made efforts to reach out to civil society. This increased level of exchange can be observed on two levels.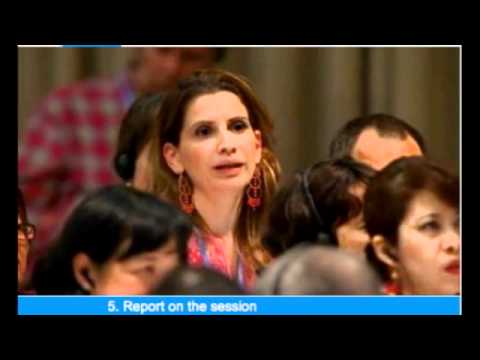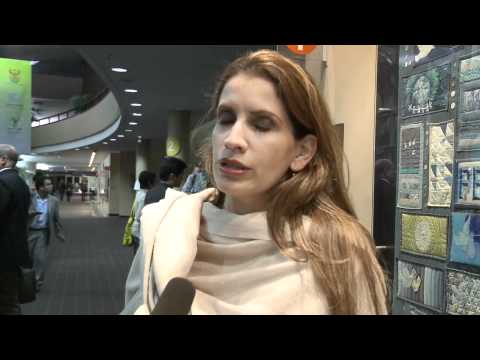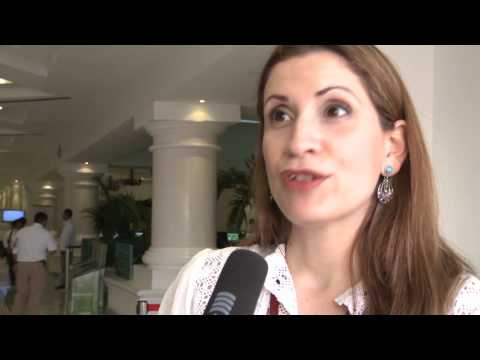 The UNFCCC Climate Change Conference held in Copenhagen was billed as a high-profile, ambitious and extremely tough set of negotiations to carve out a new climate change treaty. It succeeded in being a colossal, but at times almost farcical event, where the entrenched and archaic negotiating positions of a number of countries led to its downfall. In the end the conference parties had little choice but to pay lip service to a Copenhagen Accord squeezed out of the dregs of the talks by a select group of countries including China, India, South Africa, Brazil and the US.
The UK sustainable development organisation, E3G, summaries what the Copenhagen Accord fails to include:
No commitment to medium term emission goals to drive significant action such as peaking by 2020 or halving global emissions by 2050. No operational reference to a 2°C or lower goal.
No agreement on specific emission reduction commitments – these are delayed until February 2010 and may be far away from a 2°C trajectory even in the short term. The EU has announced it will not move to 30% based on this deal, implying that global emissions will be far from a 2°C compatible pathway in 2020.
No deadline to complete a legally binding instrument or instruments to lock in progress made during two years' of negotiations on issues such as technology and forestry
No requirement to review whether the agreement is consistent with the latest science: the Parties "call for" rather than committing that they "will review"
No commitment to a compliance mechanism on US targets that would ensure comparability with other developed countries under the Kyoto Protocol
No reliable public finance commitment for 2015 and weak ambition for 2020. No commitment that long term public finance for developing countries will be additional to aid for poverty reduction, leaving the door open for diversion of funds from other development objectives
No clarity on closing of loopholes for surplus "hot air" credits or for emissions from land use change and international shipping and aviation. This could radically reduce the already weak mitigation pledges and leave a gap larger than the entire first Kyoto commitment period
Here is a round-up of quotes from leading politicians and thinkers on climate change in the aftermath of the talks and where Latin America fits into sticky situation. The quotes demonstrate not only the complexity of negotiating climate change treaties but the tug of war context in which they exist.
US President Barack Obama described negotiations as "extremely difficult and complex", but said they had laid "the foundation for international action in the years to come".
European Commission President Jose Manuel Barroso said "I will not hide my disappointment," and that the deal was "clearly below" the European Union's goal.
"We have a big job ahead to avoid climate change through effective emissions reduction targets, and this was not done here," said Brazil's climate change ambassador, Sergio Serra.
Venezuelan delegate Claudia Salerno Caldera said the deal was a "coup d'etat against the authority of the United Nations".
"The deal is a triumph of spin over substance. It kicks back the big decisions on emissions cuts and fudges the issue of climate cash," said Jeremy Hobbs, executive director of Oxfam International.
"Global Leaders came to Copenhagen carrying the expectations of their populations but have failed to deliver a real solution. The political agreement struck at Copenhagen falls short in so many areas that it cannot form a reliable basis for limiting temperature rise to below 2°C. Leaders must stop presenting this as progress and realise that their citizens expect real action not greenwash." commented Nick Mabey, Chief Executive of E3G.
"I am deeply disappointed with the Copenhagen Accord. Finance was the neglected half of the deal-making, because the injustice of climate change cannot be separated from the unmet development needs of most of the world's population. So in the end we got an inadequate deal, but it was a realist's deal that may lead to some forward progress." Professor J. Timmons Roberts, Director of the Centre for Environmental Studies, Brown University and co-author of A Climate of Injustice: Global Inequality, North-South Politics, and Climate Policy (2007, MIT Press).
"Latin America is a powerful microcosm of the contrasting interests which pervade throughout the climate negotiations: there are many small countries that are highly vulnerable and need adaptation support, we have major emitting countries which argue that the differentiation between industrialized and developing countries must be maintained. We also have a group of ideologically driven countries who demand retribution for centuries of "ecological debt". Thus Latin America cannot act as an integrated region in the climate negotiations. The global challenge is to weave a wide diversity of interests – some diametrically opposed to each other – into a basket of possibilities to begin to mitigate and adapt to climate change." Christiana Figueres, is an independent consultant on climate change and international environmental policy and has been closely involved with the UNFCCC as an official negotiator since 1995.
"While not everything is lost, much will need to happen to make a treaty viable covering all major areas, and to create a solid and useful position for a meaningful Latin America participation within it. Colombia, Peru, Costa Rica and many other low emission countries acted jointly there to achieve a sensible deal. Nevertheless, more needs to be done to have a progressive coalition and move others forwards towards it – while containing those countries, in the region and elsewhere that chose to stall the COP process. These countries frequently raised procedural issues to delay advances. The role of the major Asian economies -particularly China- in advancing a positive global deal is also yet to be seen. Brazil played on its own, while Mexico tried its best, but it is out of the G77. With Mexico hosting COP 16, a sensible deal is still possible, but new approaches will be required. The starting point is not as high as it should be." Jose Alberto Garibaldi, Energeia Research Network, who has followed the negotiations for more than a decade, and is the author of the The Economics of Boldness which was launched at the Copenhagen Conference.