wind
---
WindPower Mexico, a two-day conference designed to bring together stakeholders, market leaders, and potential investors in wind energy development in Mexico, takes place today and tomorrow in Mexico City. The forum features presentations by wind developers, utilities operators, policy makers, and representatives from major international financial institutions.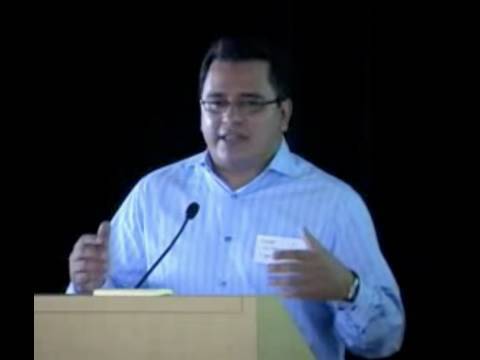 Mexico recently began generating electricity from the largest wind farm in Latin America, reports the Associated Press:
Mexico is trying to exploit its rich wind and solar potential after relying almost exclusively on petroleum. With oil production down by 9.2 percent in 2008, Mexico now is turning to foreign companies, mainly Spanish, to tap its renewable riches.

"If we don't do something about this problem of climate change it probably could become — I'm sure it already is — one of the biggest threats to humanity," said President Felipe Calderon at the inaugural ceremony attended by about 1,000 residents.

But the project hasn't been welcomed by some local residents. The mayor of Juchitan, the municipality where La Ventosa is located, attended the ceremony but called for more benefits for the local community.

Protesters argue that foreign companies build the turbines, rent the land, run the project and produce the power for companies like U.S.-owned retailer Wal-Mart.

"They promise progress and jobs, and talk about millions in investment in clean energy from the winds that blow through our region," a leftist farm group known as the Assembly in Defense of the Land said in a statement.

The group is calling on supporters to "defend the land we inherited from our ancestors." But so far it hasn't been able to stop the project.

Spanish energy company Acciona Energia, for its part, says the construction of the project created 850 jobs.

It will produce enough energy to power a city of 500,000 people while reducing carbon dioxide emissions by 600,000 metric tons each year. Esteban Morras, Acciona board member, said the project could be just the start for Mexico.

"This country has great potential for wind development and should take advantage," he said.